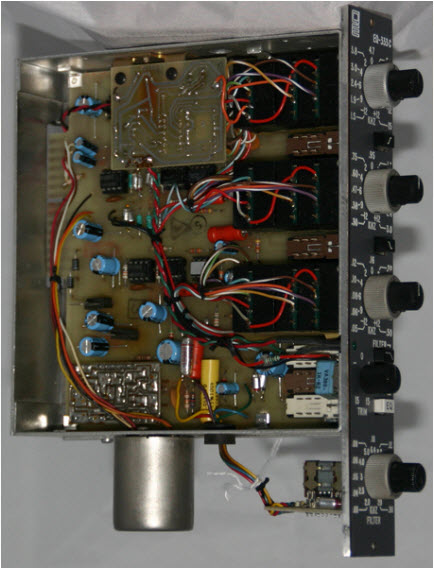 Quad Eight EQ 333c and MP-227 preamp with DI input and output attenuator options.
This studio quality preamp kit includes all parts circuit boards, and mounting hardware to complete a QE CA-227 preamp from any CA-127, 127a or 137 lineamp card. The finished kit provides controls for Phantom power, Phase, Pad, Input Impedance and a 12 position rotary gain switch. The input transformer is built to exact Quad Eight™…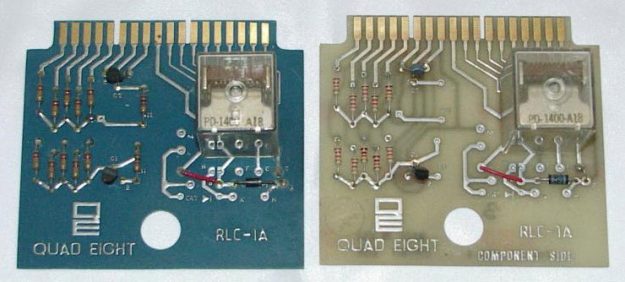 Four pole relay card used for source/destination switching and logic functions. Includes a four input nand gate.

Custom Orphan Audio rackmount with optional preamp controls and Class-A Di added.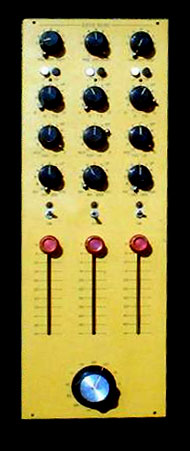 Special 3-channel version – custom built for some very early MGM 3-track film re-recording consoles.
The EQ444 was developed just after the 333. It was a 4-band version of the 333 with semi-parametric functions and was principally used in the custom music and film recording consoles. The EQ444X is a special version.